Regular price
$147.00 USD
Regular price
$161.00 USD
Sale price
$147.00 USD
Unit price
per
Sale
Sold out
Perfect Gray Body Wave Closure
A Vietnamese Straight Closure is a perfect way to finish off your next sew-in. The placement is on the top of your crown for a protective style and natural look.
The great thing about using a closure is that there are no glues or adhesives required to apply the closure to your own hair. If you're looking for free-flowing waves then the Vietnamese Straight closure is for you! It maintains being straight with body and can be straightened in minutes without the damage. This style and texture give a great luxurious feel for a great low price.
Closures also help in giving the illusion of a natural hairline or parting and this easy installation means you don't have to go through the hassle of blending the hair extensions and your own natural hair. Our closures are durable and can be re-used provided proper care and maintenance is given to them. A closure could be the vital element to your sew-in to ensure that no hair gets left out. This also protects your hair from any styling damage that may occur. Closures are also great for people who feel that their hair is unmanageable.
We offer silk based closures and lace closures. Each type of closure blends in seamlessly with various hair extensions, therefore completing your look effortlessly with a virtually undetectable weave or custom wig. The Vietnamese straight closure works well with the Vietnamese straight bundles also available on our website. These closures are easy to care for, as long as you provide the appropriate care and maintenance for them.
Features:
Lengths:  12"-16"
Type:  Lace Closure
Style:  Straight
Weight:  35 grams / 1.2 oz
Share
View full details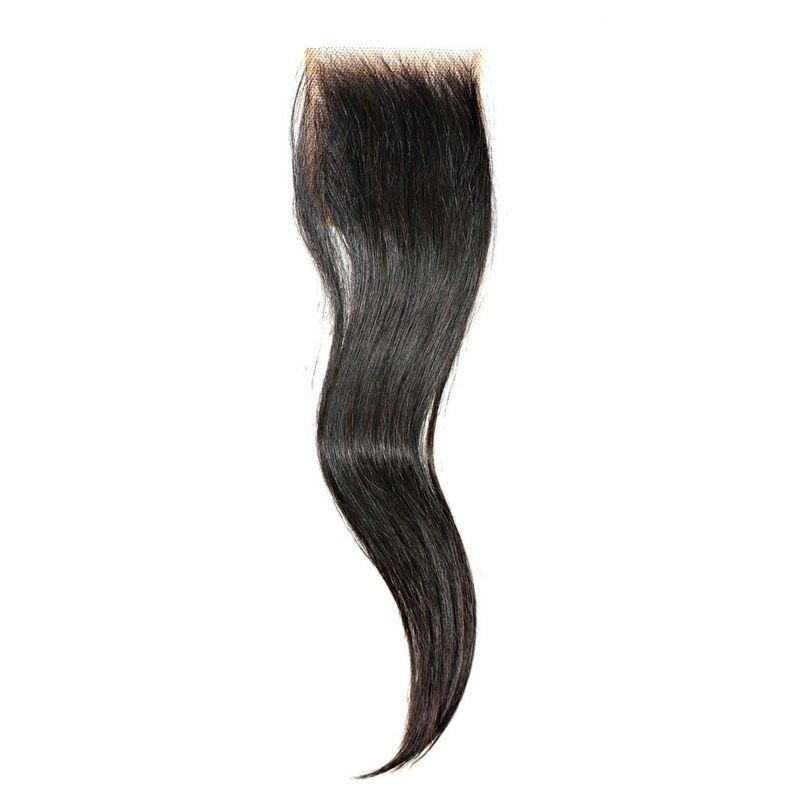 Empress Hair Extensions is my new place for my hair needs!
Hair was amazing, came very fast. I was skeptical at first but instantly fell in love with it when I saw it. I will definitely be ordering again soon. Empress Hair Extensions is my new place for my hair needs!
So soft and manageable
When I opened my package, without touching the hair extensions, I can already tell that it's a good quality. And when I touched it, oh boy! The hair is so soft and manageable. I'm impressed.
Thank you so much, Empress Hair Extensions!
favorite store ever
This is by far my favorite store!!
Why?
Because they delivered my hair within 3 days and when it arrived it exceeded my expectation!
I was so surprised because this is the first time that I bought hair that has a 5 star quality, the hair I bought usually are so-so or they are pricey!
Lovin' Empress Hair Extensions forever!